Mobile Banking
When you are always on the go, the BAFCU Mobile Banking app makes it convenient to manage your money using any cell phone with Internet access.  Better yet, it's free.*
Check Account Balances
Verify Account Transactions
Transfer Funds Between Accounts
Pay Your Bills
Send Funds to Friends or Family using Popmoney
Make Loan Payments
Make a Check Deposit
And More!
Signing Up Is Easy… You can sign up for our Mobile Banking services online in just a few minutes! Just login to Home Banking or go to the app store Enter APP CODE: bayatlantic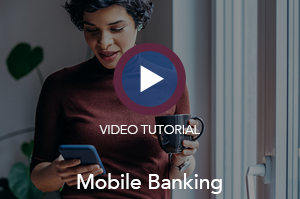 BAFCU Remote Deposit Capture Tips
Before logging into the bayatlantic app, close all other apps running in the background on your mobile phone.
Sign/Endorse the back of your check, and label it "For Mobile Deposit Only." Record your account number under the endorsement.
When prompted for the amount, carefully enter the check amount to ensure it matches the amount written on your check.
Flatten folded or crumpled checks before taking your photos.
Keep the check within the view finder on the camera screen when capturing your photos.
Try not to get too much of the areas surrounding the check.
Take the photos of your check in a well-lit area.
Place the check on solid dark background before taking the photo of it.
Keep your phone flat and steady above the check when taking your photos.
Hold the camera as square to the check as possible to reduce corner to corner skew.
Make sure that the entire check image is visible and in focus before submitting your deposit.
No shadows across the check
All four corners are visible
Check is not blurry
The MICR line (numbers on the bottom of your check) is readable.
Important information for all remote deposit captures:
Any check to be deposited via remote deposit capture MUST include an endorsement stating it is for remote deposit capture at Bay Atlantic FCU. This verbiage may include, but is not limited to: "RDC BAFCU", "remote deposit capture only", "RDC", etc. Checks without this verbiage will not be accepted or deposited into your account.
Please note: tellers also cannot accept physical check deposits in office if the check is already endorsed for remote deposit capture.