Bill Pay … Making Life Easier
Pay bills from the convenience of your home, while away on vacation or anywhere. You can set up one time or recurring monthly payments. There is no fee and you have unlimited transactions. What could be easier. Why wait, sign into BAFCU Login and select BillPay@Home to start paying your bills online today.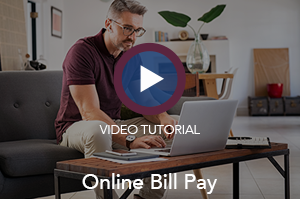 For members having issue accessing Bill Pay on Safari from either iPhone, iPad, or Mac computers— please follow these instructions: Safari blocks all third party cookies by default. To correct, you must go into your Privacy Settings and uncheck the "Prevent Cross-Site Tracking" checkbox. If you do not un-check this box, the system presents an error asking you to allow pop-ups. Once you allow pop-ups, it says cookies are disabled. This above steps must be taken for Bill Pay to function on Safari. Other browser are not experiencing this issue.